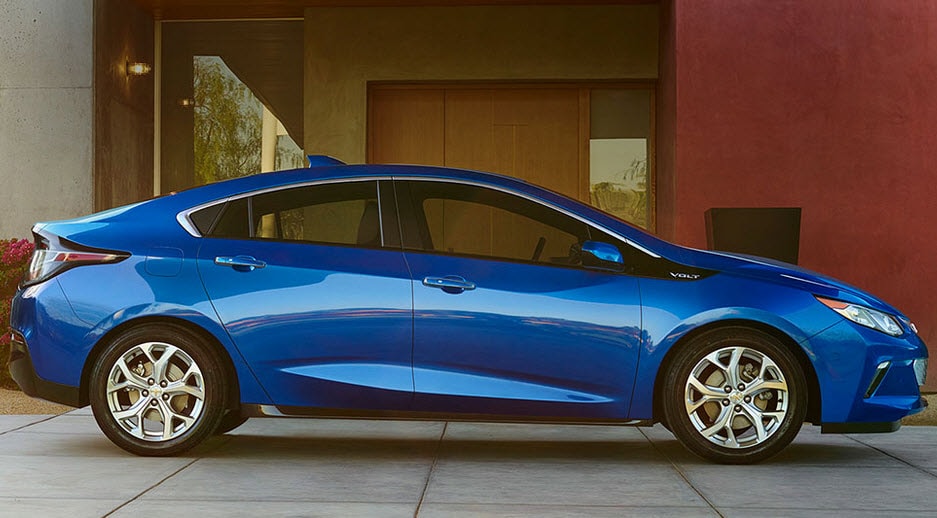 The all-new, next-generation Volt gets impressive upgrades, yet it's received a drop in price. Plus, federal tax credits are still available, making it an even greater value. The 2016 Volt will continue to provide the greatest range of any plug-in hybrid available on the market and it carries over many appealing features, like Bluetooth phone/audio, automatic climate control and keyless entry.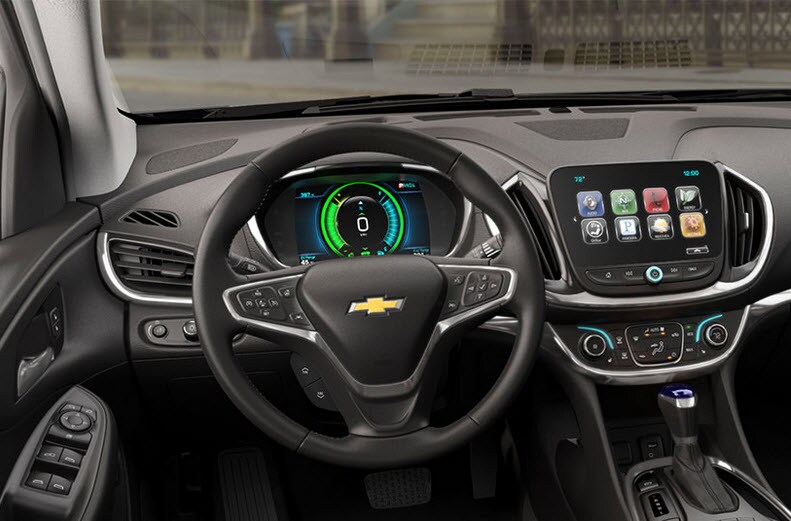 New Technologies
The new model, due to arrive later this year at our car dealership, receives several new features and technologies, including a 3.6-kilowatt onboard charging system which replaces the previous 3.3 kilowatt charger. A larger 8-inch dashboard display and the next-generation MyLink infotainment system are also added. The new MyLink unit is easier to use, offering more intuitive dials that make it simpler to navigate.
Along with the hybrid's previous driving modes (Normal, Sport and Mountain), buyers will now also have the ability to control deceleration and how much regenerative braking energy is transferred to the battery. In addition, a charging pad for wireless devices and driver-assistance tech like parking sensors and automated parallel parking are offered.
GM's 4G LTE Wi-Fi hotspot is still available too and provides connectivity for up to seven devices!
Power & Efficiency
Volt has lost quite a bit of weight (243 pounds), including weight from its lithium-ion battery pack which is down 21 pounds. The car also features new gas-electric power units. These and other changes result in an efficiency boost AND quicker acceleration.
Under the hood, there's now a new 1.5-liter four-cylinder engine (101 hp) and a new drive system with two electric motors (149 hp and 284 lb.-ft. of torque); the new gas engine doesn't require premium fuel like its predecessor either. Though not yet EPA certified, GM says the 2016 Volt will get 50 miles of pure electric range and improved gas mileage of 41 mpg combined with its new powertrain.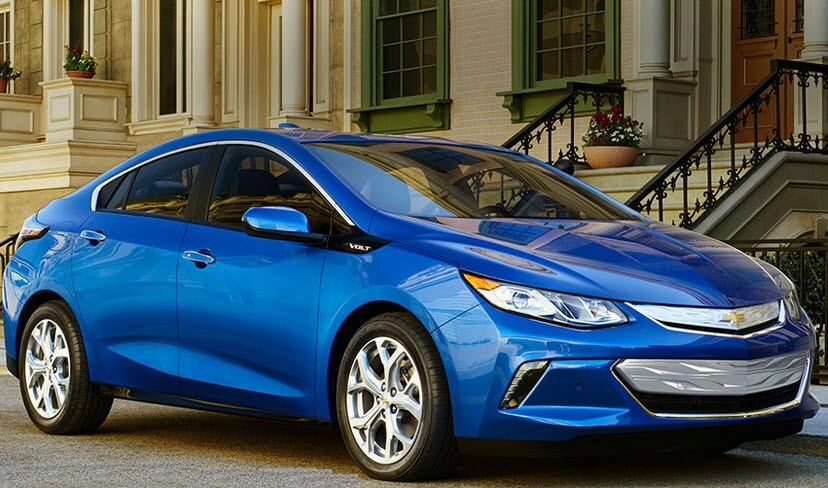 Exterior Design
On the exterior, Volt is noticeably more mature when it comes to styling. The front-end has been thoroughly re-imagined and the car is lower (for a touch of attitude) and longer than before, which helps increase passenger space in the cabin, especially in the rear-seat area. A new grille and sharply indented body-side creases catch the eye and give the hatchback a more sculpted and sporty figure, while sharp LED head- and taillights provide vivid illumination, while looking good at the same time.
Pricing
Compared to the first-gen model, the 2016 Volt's MSRP has been lowered to $33,995. There's also an available $7,500 federal tax credit for qualifying applicants that further lowers this price. See details in disclaimer below. With the max tax credit applied, Volt comes with an entry price of only $26,495.
*Each individual's tax situation is unique. Consult your tax professional prior to claiming any credits to confirm the vehicle tax benefits for which you may be eligible. Must be applied by the owner after the purchase of a new Chevrolet Volt. Available for purchase only. $0–$7,500 depending on your federal tax liability. The federal tax credit is not administered by General Motors. Government programs subject to change.