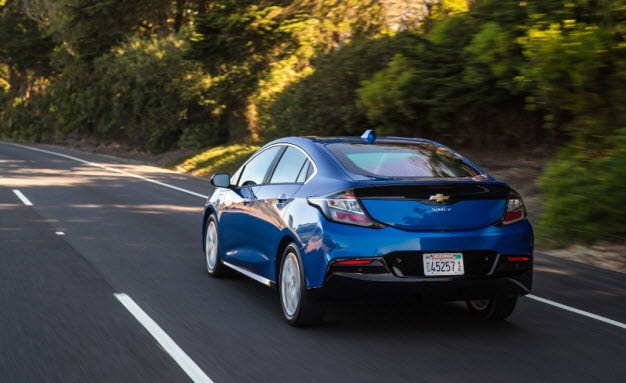 WardsAuto recently came out with their 10 Best Engines list and we're proud to announce that the 2017 Chevy Volt made the coveted compilation. This is the second year in a row the Volt has earned a spot on the list thanks to its Voltec Drive Unit and Range Extender, and we have high hopes we'll see it return on next year's list.
"Our Global Propulsion Systems engineers are humbled by this industry accolade. The team worked hard to give the Chevrolet customer more, including more EV range and more EPA-estimated fuel economy, than the previous generation Volt," said Dan Nicholson, vice president, Global Propulsion Systems. "Winning this award for two consecutive years highlights our company's efforts and success in providing customers with an innovative and industry-leading propulsion system."
The Chevy Volt continues to be a standout plug-in hybrid vehicle. Backed by an Ecotec 1.5L gas range extender, two motor drive unit that generates 294 lb.-ft. of torque and 18.4kWh lithium-ion battery pack, the car delivers impressive performance. It offers 53 miles on electric power and a total of 420 miles when using both systems. An EPA-estimated 106 MPGe is also achieved with the latest model.
Come check out the 2017 Chevy Volt at our dealership and find out why it outshines the competition.