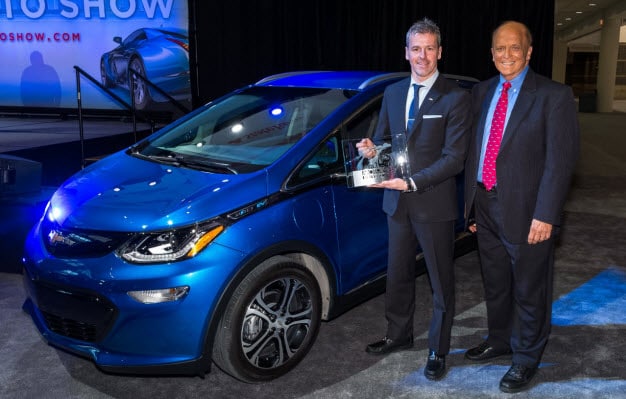 The all-new Chevy Bolt is making waves in the industry and it still hasn't even been released in all markets yet. At this year's Chicago Auto Show, the well-received electric car was given the Motor Week Driver's Choice Best of the Year award for its outstanding capabilities, proving it's one of the best new cars to hit the scene this year.
It's not hard to see why the Chevy Bolt is already a popular choice among critics. It features an array of standard features, quick acceleration and an EPA-estimated 238-mile driving range. That's nearly double the range of most models in its class! This ability comes from a 200-horsepower electric motor and 60-kWh lithium-ion battery pack that work together to deliver first-class performance, including a 0 to 60 mph time of just 7 seconds.
What makes the Bolt even more appealing is the fact that it's incredibly affordable, yet offers more than other similar EVs. It also comes with room for up to five passengers, is offered in two trims (LT and Premier) and features a floating center dash-design housing a 10.2-inch touchscreen display.
Keep an eye out for the 2017 Chevy Bolt to arrive in Sanford sometime this year. We look forward to having it available at our dealership.