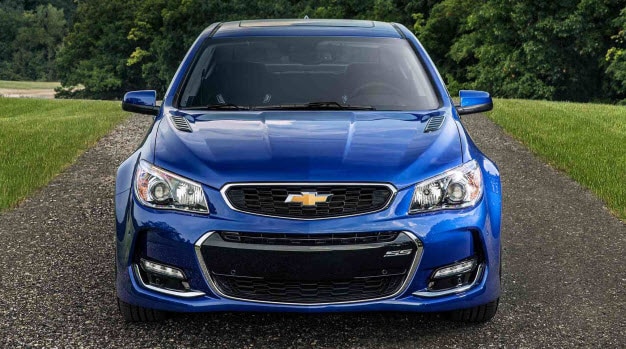 It's been a good run for the Chevy SS, but come next year, the model will be officially gone from Chevy's lineup. The five-passenger sports sedan has been praised by critics since it was released on the market back in 2013, but due to changes in taste among car buyers, the SS is getting ready to take its final bow.
News of the Chevy SS's departure comes straight from the president of GM North America, Alan Batey. According to Batey, the 2017 production model will be the last SS to appear on the market before it goes into retirement. This means that fans of the sedan still have time to go out and purchase the current version of the car, which is on sale in Sanford now.
Labeled as a "four-door Camaro" by Edmunds, the 2017 Chevy SS features a spacious interior with plenty of passenger room, excellent handling and a strong 6.2L V8 engine. Generating 415 horsepower and 415 lb.-ft. of torque, the powerplant can be had with either six-speed automatic or six-speed manual, and provides peak performance.
Available in one trim levels, the SS is equipped with a Brembo brakes, 19-inch alloy wheels, an adaptive suspension, keyless entry, automatic wipers, remote start, leather seating and dual-zone automatic climate control. It also comes standard with great safety technologies, including lane departure warning, rear cross-traffic alert, forward collision alert, blind-spot monitoring and a rearview camera.
Contact us at our dealership today to find out if we have the 2017 Chevy SS in stock before it leaves the market.