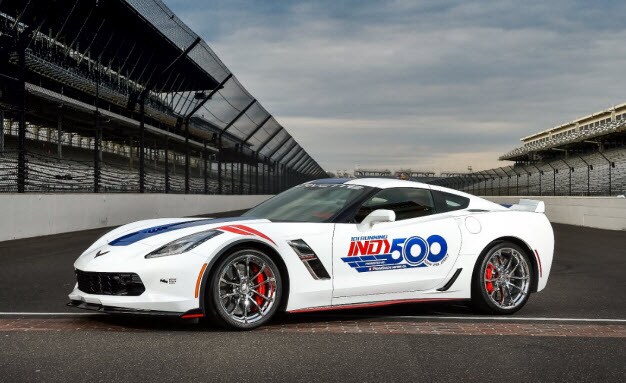 This year marks the 14th time a Corvette has been named the official pace car of the Indianapolis 500. Taking place on May 28, 2017, the legendary race will feature none other than the Chevy Corvette Grand Sport, which will lead the racers to victory.
"Chevrolet and Indianapolis are inextricably linked, sharing one of the longest racing heritages in all of motorsports," said J. Douglas Boles, president of Indianapolis Motor Speedway. "We are proud of the longstanding relationship between Chevrolet and the Speedway and we love having the Corvette Grand Sport lead the 500 field to the green flag."
A total of 28 Chevy models have served as the pace car for the Indianapolis 500 since 1978. The latest model, the Corvette Grand Sport, comes equipped with the Z07 package, which allows it to go from 0 to 60 mph in 3.6 seconds, and features are variety of additional enhancements.
Some of the Grand Sport pace car's features include:
460-horsepower V8 engine & eight speed automatic transmission
Electronic limited-slip differential
Magnetic ride control
Brembo Carbon Ceramic brake system
Indy 500 graphics
Unique Grand Sport wheel designs
To get your hands on a standard 2017 Chevy Corvette Grand Sport model, come see us at our local Chevy dealership.