Millennials are the key market segment for auto manufacturers to reach. They are in the age range where they are ready to purchase their first new car or maybe a second one. Drivers are looking for value and economy and don't want to put themselves in debt. Millennials are tech-savvy and trying to live under their means while still enjoying all the comforts that economy can afford. As a result, many have grown up with trust in the Chevy brand and will continue to buy Chevrolet because they know the quality of the vehicles from first-hand experience.
Why Else Are Millennials Devoted to Chevy?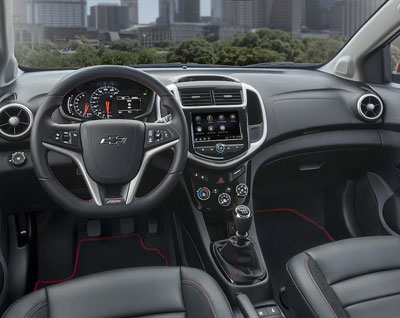 The golden bowtie brand continues to hold favor with Millennials who are looking for the best overall value when they buy a car. And because Chevy was one of the first auto manufacturers to incorporate SmartPhone technology compatibility features like Apple CarPlay and Android Auto, tech-savvy Millennials knew exactly where they wanted to invest their hard-earned money at tax time. Many Millennials are satisfied with their Chevy purchases because they are far more reliable than imports and other domestic vehicles while providing all the power and deft handling that drivers desire.
And because Chevy is such a large manufacturer, this brings the price down considerably and makes Chevy affordable. Chevy doesn't carry all the negative stigmas of econo-brand vehicles because they produce a wide range of models. A Chevy Camaro is certainly no cheap economy car. Yet, neither are the popular Tahoe and Suburban models, which continue to dominate the full-size SUV market. Although Millennials are more likely to buy a Trax, Spark, Cruze, or Impala model when they are young and don't yet have a family, those with larger families are buying larger SUVs.
Generation Z has not yet come to the forefront of the car shopping experience. Although some are driving, many are still just relying on others for transportation or borrowing a family member's vehicle. Generation X consumers are fairly secure with their purchases and don't necessarily put all the research online into a vehicle before they buy it. Many Generation X shoppers are still used to buying things the old fashioned way and would rather stop in a dealership and just pick out something that looks nice.
It is the online accountability of the Chevy models living up to the expectation of their Millennial owners that continues to polish the Chevy name.
Do You Need More Information?
Contact our Chevy dealership when you are ready to follow in the footsteps of our wise and sapient Millennials. We have a large selection and are ready to serve you with our world-class customer service.