About Chevrolet Reviews From David Maus Chevrolet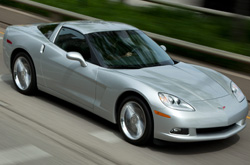 For the full 2013 Chevrolet Corvette review, please scroll past the video below. Don't stress out over your next purchase; look to the well- known Chevrolet dealership in Orlando for thoroughly researched reviews written by industry specialists. Make informed decisions when it comes to your next auto purchase, don't take guesses! Each article is crammed with data and vehicle features in way that's easy to understand. Happy hunting!
View our lineup of new Chevrolet Chevrolet Coupe, Convertibles
360 Degree Tour of the Chevrolet Corvette Coupe, Convertible
Overview of the 2013 Chevrolet Corvette in Orlando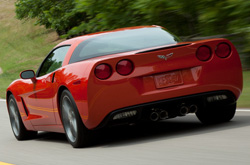 Sixty years is a long time. In sixty years everything changes: one generation meets the next, youth fades into the wisdom of old age, and life moves in an interminable cycle of rebirth, renewal, flux. If one thing is constant, it's change. Stability is a rare commodity, often blurred or completely effaced by the passage of time. It's welcome news that a piece of living automotive history like the Chevy Corvette is still going strong after sixty years in production. To honor and commemorate the Corvette's many years on American roadways, Chevy has released a special 427 Convertible Collector Edition and an Anniversary Package that can be applied to all 2013 Corvettes. Other upgrades include feature swaps, new exterior colors and brand-new wheel packages. So raise your glasses and give a toast to one of the longest lived sports cars in America - the indefatigable Chevrolet Corvette - cheers!
Is the Chevrolet Right for You?
Compare the 2013 Chevrolet Corvette next to vehicles like the 2013 Dodge SRT Viper, BMW M3, Nissan GT-R and the Ford Shelby GT500, and you'll notice that the Corvette wins over the competition in several areas. Look through our Quick List below to find out why!
2013 Chevrolet Corvette Seats: 2 passengers
2013 Chevrolet Corvette Body Style(s): Coupe, Convertible
2013 Chevrolet Corvette Cargo Space: 22.4 cubic feet
2013 Chevrolet Corvette MSRP: $49,600
2013 Chevrolet Corvette 0-60 MPH in 3.6 seconds
2013 Chevrolet Corvette MPG: 16 city / 26 highway
2013 Chevrolet Corvette Colors: Velocity Yellow, Black, Torch Red, etc...
2013 Chevrolet Corvette Features, Accessories & Trim Levels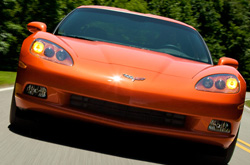 The Chevy Corvette is available in coupe, convertible, Z06, 427 and ZR1 models for the 2013 model year. Barring the Z06, 427 and ZR1, each model offers Base and Grand Sport trim levels and a variety of features which you can find below.
Each sporty two-door model offers a wide assortment of features and amenities, including: keyless start and entry, 18-inch wheels with run-flat tires, cruise control, leather upholstery, dual-zone climate control, a seven-speaker AM/FM/CD audio system with auxiliary jack and much more. Corvette Grand Sport models carry many of the same amenities but feature stiffer suspensions, cross-drilled brake rotors and different exterior styling. Z06 and 427 models flex their racing muscles with axle and transmission coolers, carbon-fiber fenders and more powerful V8 engines. In a class all its own, the Chevy ZR1 ranks as the fastest, most powerful vehicle ever presented by the manufacturer.
Click here to get more information about the Corvette's features
Engine Specs for Orlando Chevrolet Corvette Buyers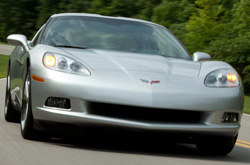 Power, speed and performance comprise each of the Corvette's engine options. The Base and Grand Sport models each come with a 6.2-liter V8 that cranks out 430 horsepower and 424 lb.-ft. of torque. A manual transmission is standard, but buyers have the option to add a six-speed automatic with shift paddles.
Stepping up to the Z06 and 427 convertible models will get you a 7.0-liter V8 engine that turns out 505 horsepower and 470 lb.-ft. of torque. Both models are available with manual transmissions only. With that much horsepower, who wants an automatic anyway?
Not surprisingly, the supercharged 6.2-liter ZR1, featuring 638 horsepower and 604 lb.-ft. of torque, is considered a supercar. In fact, it's the fastest car ever built by Chevrolet or parent company, GM. Featuring a top speed of 205 mph, the ZR1 can leap from 0-60 in just 3.8 seconds. That's some serious speed from a serious supercar.
Safety Features & Warranty Info for Orlando Chevrolet Buyers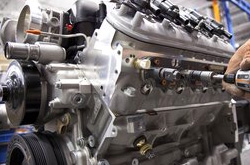 All models are equipped with all-disc antilock brakes, electronic stability and traction control, side-impact airbags and OnStar. Like all Chevy cars sold in Orlando, the Corvette comes with a 3-year/36,000-mile Basic Warranty and a 5-year/100,000-mile Drivetrain and Roadside Warranty.
David Maus Chevrolet's Service Center Is Here for You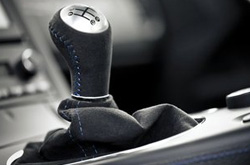 David Maus Chevrolet auto repair and service in Orlando is just a click away! Your Chevrolet deserves to be treated right - that means factory- trained Chevrolet technicians, accredited Chevrolet parts, and the joy that comes from a 12-month service work warranty. Chevrolets in Orlando can take a pounding, so turn to the auto repair buffs in Orlando - David Maus Chevrolet. We can undertake a job as effortless as an oil change, or handle complex car service and repairs like strut and shock repairs, timing belt replacements and transmission rebuilds. David Maus Chevrolet is your number-one choice in Orlando for quick, professional auto repairs and regularly scheduled maintenance. Get started on your next appointment by selecting a money-saving service coupon.