David Maus Chevrolet's 2013 Sonic Review and Research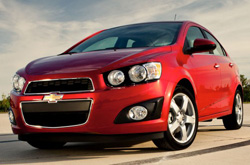 Thank you for selecting David Maus Chevrolet as your source for 2013 Chevrolet Sonic reviews. It's hard to find the hard facts all in one spot. David Maus Chevrolet arranges these reviews so you have the best resources from the best writers. This article will tell you exactly what you're looking for. As your Orlando Chevrolet franchise, you can depend on us for ultraprecise information on the 2013 Chevrolet Sonic. Good luck in your search!
Video Review of the Chevrolet Sonic
Bullet List of Sonic Specs & Features
Check out the 2013 Chevrolet Sonic next to versus similar autos like the 2013 Nissan Versa, Honda Fit, Mazda 2 and the Ford Fiesta, and you will discover that the 2013 Sonic trumps those vehicles in loads areas. Get a load of the reasons see why!
2013 Chevrolet Sonic MSRP: $14,200
2013 Chevrolet Sonic Colors: Victory Red, Black, Inferno Orange, etc...
2013 Chevrolet Sonic Seats: 5 passengers
2013 Chevrolet Sonic Cargo Space: 14 cubic feet
2013 Chevrolet Sonic MPG: 26 city / 35 highway
2013 Chevrolet Sonic 0-60 MPH in 8.1 seconds
2013 Chevrolet Sonic Body Style(s): Compact Sedan
Engine Specs: See What's Under the 2013 Sonic's Hood
2013 Sonic Safety Features & Chevrolet Warranty
Maintaining Your Investment - We're Here to Help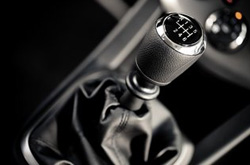 David Maus Chevrolet's car repair squad have served Orlando for years with amazing workmanship and reliable Chevrolet parts. When you bring your Sonic to our auto repair facility in Orlando, you'll get quality service from our masterly mechanics. For routine oil changes and other Chevrolet services like tire rotation and replacement and wiper blade replacement, come to us. We even work on labor intensive tasks with without breaking a sweat, including jobs like engine repair. David Maus Chevrolet is your choice in Orlando for fast, professional Chevrolet Sonic repairs and regularly scheduled maintenance. Check out our service specials by clicking on the link below.