If you are the owner of a vehicle, you understand just how important proper maintenance is when it comes to caring for your car. Whether you have a truck, a sedan, or an SUV, proper maintenance goes a long way in ensuring that your car not only runs well, but that it retains as much of its retail value as possible. Proper maintenance will help ensure that your car functions as well and as safely as possible. If you drive frequently or take long road trips, this is even more important. Although it's no secret that oil changes are vital, some owners aren't quite sure when a vehicle needs to have its oil changed. Here's what you need to know.
What's The Average Time Between Oil Changes?
First off, make sure you understand how timing oil changes works for your vehicle. While vehicles once required oil changes every three months, this is no longer the standard rule of thumb. Some vehicles may only need their oil changed every 5,000 miles, while some cars don't require an oil change for 7,500 miles! Check your owner's manual or speak with one of our team members to find out exactly when your car's oil should be changed.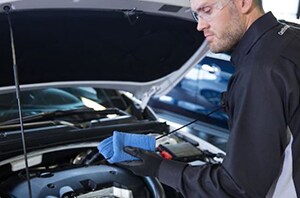 If you have done a lot of driving since your last oil change, you'll also want to consider having a change performed. For example, if you drove across the country or took an extensive road trip, you may have put on a lot of miles. It's important to have your oil checked to ensure your vehicle keeps running as well as possible.
Find Oil Change Service Near Sanford
Are you ready to learn more about oil changes and your car? Come visit our Chevrolet dealership for your next oil change. Schedule an appointment online or call for assistance. You may also stop by during business hours. We'd love the chance to talk with you about your car, so don't wait to reach out to one of our team members today!