Quality Used Vehicles in Sanford
When you buy a new car, you have a lot of things to consider. What kind of car do you want? What trim level is your favorite? Is saving money or getting the latest and greatest features more important? With our vast, ever-rotating inventory, we offer a large selection of quality pre-owned vehicles to choose from. Our inventory changes on a regular basis, which means we can't guarantee what you'll find at any given time. However, we can tell you that you'll always find a wide variety of vehicles on our lot. Just give us a call or visit our dealership near Orlando to see if we have your favorite model currently in stock.
Benefits of Buying Used Cars
Of the many choices you'll have to make when getting a new car, one of the most important is whether you want to buy a car new or used. There is no "right" answer - it ultimately simply depends on what you are looking for.
If you're willing to forego the custom options of a new car, getting a used car can be a great deal. Buying a car used saves significant amounts of money compared to a new one. For starters, you don't have to pay the same high fees upfront that are attached to a new car. One of the biggest expenses that car shoppers face when they buy a new car is the sales tax. The sales tax is added on to the cost of only a new car. The tax amount varies by state, but it can add up to $1,000 or more to the sticker price! It's also less expensive to finance a used car compared to a new one. A car lease rate is based on a car's predicted loss in value. Since new cars lose value much more rapidly than used ones, your lease rates are lower each month for a used car. Through a car loan, you pay off the value of the car over time. Naturally, if the car costs less, your loan payments are lower.
Getting a used car doesn't mean you have to give up luxury amenities. In fact, you may be able to get more of them. Unlike a new car, which requires you to pay a premium to have those amenities, you don't pay extra for them if you get a used car. This means leather seats, bigger wheels, a sunroof, and other premium features may suddenly be much more affordable.
Quality Used Cars for Sale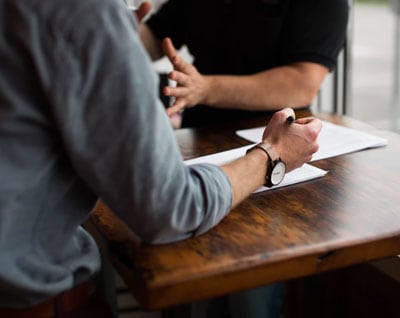 We give you many options for a new car through our dealership. But one thing that's not an option is vehicle safety and quality. Whenever a new car arrives at our Orlando-area dealership, we put it through a rigorous inspection to make sure it has no problems. Only when our mechanics check off all the boxes for a thorough inspection do we give the car a "for sale" sign. If you have questions or want to learn more about our inspection criteria, don't hesitate to ask.
Buying a new car is an important decision. From the make, model, and trim level to factors that are most important to you, there are many considerations to keep in mind. If you're in the Sanford area, we encourage you to contact our dealership for your next used car. If you see a vehicle that you want in our current inventory, don't hesitate to call or submit an inquiry online to arrange a test drive.