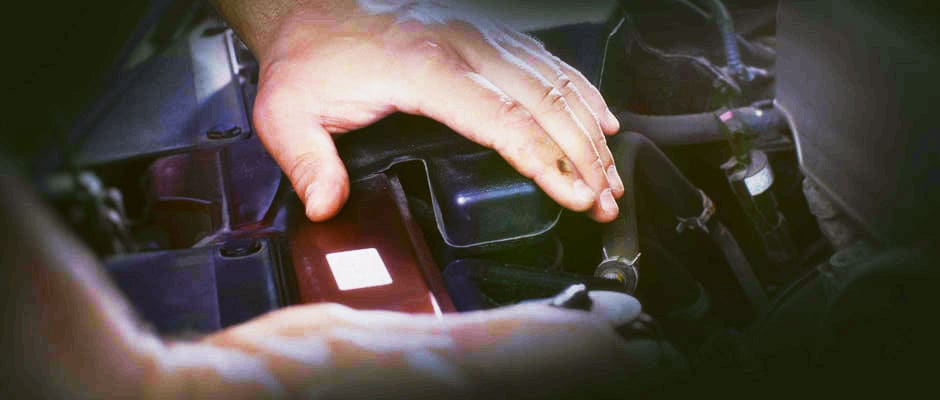 How often should I have my Chevrolet serviced?
Today's Chevrolet vehicles are capable of lasting nearly indefinitely. But their longevity depends largely on the owners keeping their cars on an optimal service schedule. One of the benefits of buying a new car is that it will typically require far less servicing than a higher-mileage vehicle. But it is still crucial to keep your new Chevrolet on a solid maintenance schedule, even just to ensure than it is adequately checked out. The best way to keep your vehicle on an optimal service schedule is to consult the owner's manual for the indicated servicing timeline. While there are no hard and fast rules as to when a car should be serviced or what will happen on any given trip to the dealership, in this article, we'll take a look at what you can expect from service visits at various points in your car's life.
15,000-Mile Service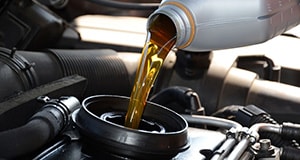 The 15,000-mile servicing is an important milestone in your vehicle's life. It will likely be the first time that your tires are rotated and, depending on the vehicle, it may be the first time that a recommended oil change takes place. During the 15,000-mile service call, the technicians working on your car will note the extent of wear that has taken place. This will help them to better formulate a long-term service schedule that will maximize your vehicle's longevity.
Oil Change - Drained and Replaced
Check All Fluid Levels - Top Up as Needed
Tires Rotated and Balanced
Check Air Filter - Replace as Needed
30,000-Mile Service
At 30,000 miles, your new Chevrolet will probably still be purring along without the need for major parts to be replaced. The tires will likely be rotated once again. And the oil will now have been changed at least twice. For those who drive in demanding conditions or put a great deal of strain on their vehicles, the 30,000-mile service visit may be the first time that a technician recommends things like replacing the tires, air filter, fuel filter or spark plugs. Fluids will be topped up and all the major wear-prone parts will be inspected. For most drivers, however, this service visit will likely be uneventful.
Many of the Same Services from 15,000 Mile Interval
Check Brake Pads - Replace as Needed
Suspension and Shock Check
Check Fuel Filter - Replace as Needed
45,000-Mile Service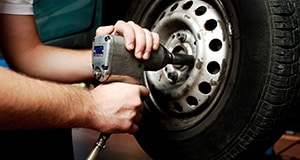 The 45,000-mile service call, for most drivers, will be the first one where replacement of wear-prone parts will be recommended. The fuel filter, spark plugs, tires, air filter and coolant will likely be recommended for change. The transmission will be inspected, and it may be recommended by the service technician that the transmission fluid is changed. Brake pads also may have worn to the point of needing replacement. Even at 45,000 miles, many of these maintenance procedures will still be considered preventive. But you should always follow the recommendations of both the factory and dealer technicians. Spending a little money up front on things like brake pads can save thousands of dollars in repairs down the road. It can even prevent your car from having a catastrophic failure.
Many of the Same Services from 30,000 Mile Interval
Replace Battery as Needed
60,000-Mile Service
At 60,000 miles, more aggressive or demanding drivers will already be going through their second round of wearable-part replacements. Spark plugs, air filters and brake pads will almost certainly have been replaced at least once by this point. Other wear-prone parts like brake rotors, tie rods, control arms and CV joints will be carefully inspected for signs of excessive wear. Some of these parts may be recommended for early replacement on a preventive basis.
Inspect Brake Rotors - Replace as Needed
Check for Wear on Belts and Hoses - Replace as Needed
90,000-Mile Service
At 90,000 miles, most vehicles will have gone through multiple wearable-part replacements. At this point in a car's life, the transmission fluid will definitely need to be changed if it hasn't been already. Special attention will be paid to starter motors, cylinder heads, fuel injectors and the overall performance of the vehicle as these things can start to degrade by 90,000 miles.
Many of the Same Services from 60,000 Mile Interval
Top to Bottom Inspection
Check Spark Plugs - Replace as Needed
Inspect Vehicle Safety Technology Features
With good maintenance, however, your Chevrolet should still have decades of life ahead. Visit us today or contact us to schedule your maintenance.
For more details about your Chevrolet Camaro, Cruze or Traverse maintenance schedule, as well as any other model in the lineup, please consult your owner's manual or contact David Maus Chevrolet for further information.